Spring 2023 Sewing Salon Training Program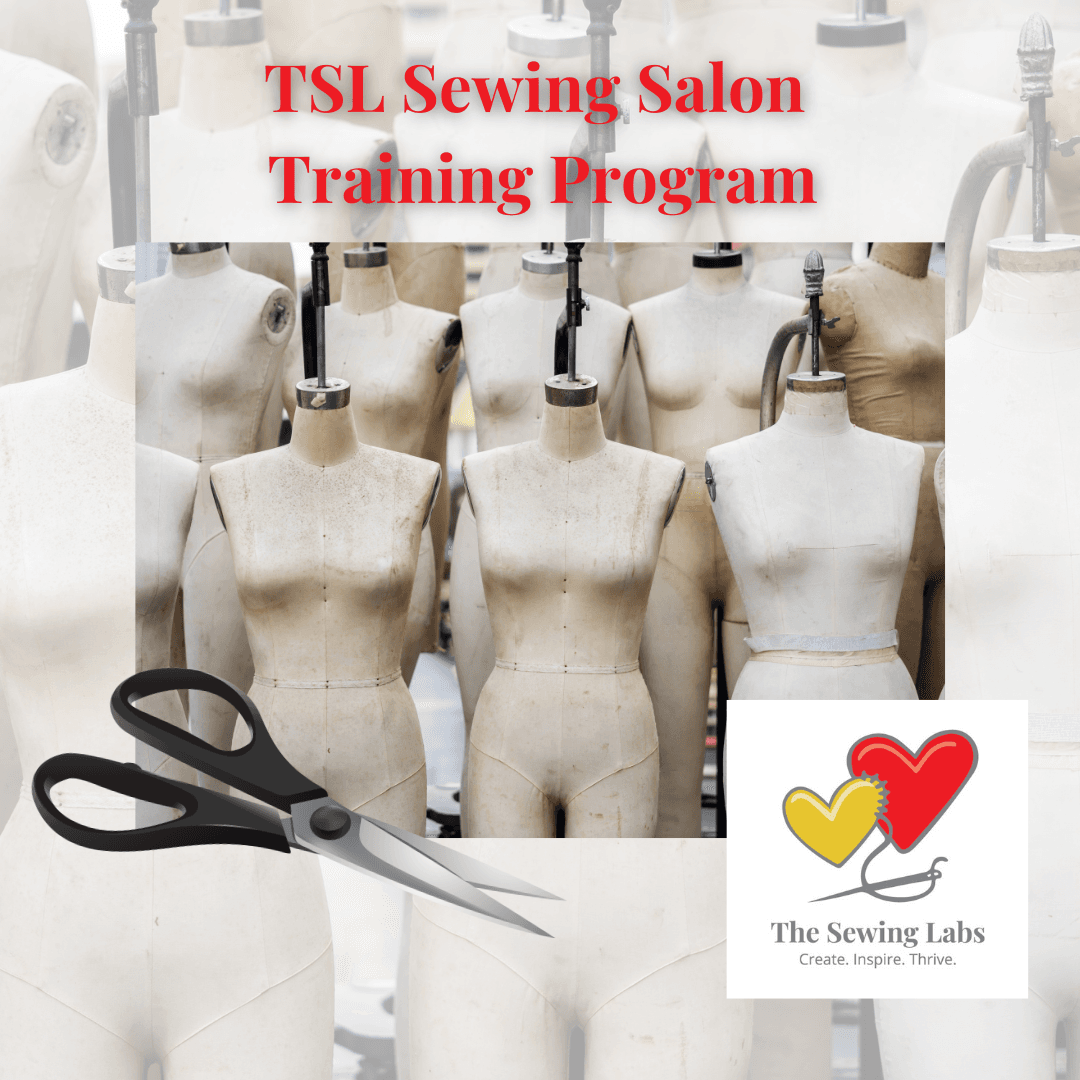 Prepare yourself for employment or entrepreneurship in the profession of sewing.
The Sewing Salon Training Program @ The Sewing Labs is a 20 month program with a commitment of 8 months of hands-on sewing instruction on both domestic and industrial machines and entrepreneurial business training to support you and an Apprenticeship Program with a local Kansas City Business for the remaining 12 month or until you reach 2000 hours On The Job. The Sewing Labs is a Registered Apprenticeship Host and Training with the United States and Missouri Department of Labor.
Sewists who complete this Apprenticeship program will receive multiple certificates including The Sewing Labs Certificate in Domestic Sewing Skills, Certificate in Industrial Sewing Skills and the US DOL Certificate of Apprenticeship. Each of these certificates represent a significate accomplishment by the student and a great addition to their resume whether they will become a employee or an entrepreneur.
Salon Program Includes:
* Instruction in the core fundamentals of sewing. Techniques in Mearsuring, Marking, Cutting and Construction
* Industrial productions method
* Site tours of local businesses who are actively seeking to hire Industrial Sewing Machine Operators
* Multiple tools kits: Domestic tool kit, Rotary Cutting Kit, Industrial Add on Kit, Reference Book and handouts.
* Participants will be expected to complete in-class work, lab work, portfolio of work samples, testing and work evaluations.
Participants must participant in an entrance interview & assessment to be accepted into the program.
Limited Scholarships are available.
Training Program Fee $4,500 ** If you are need of financial assistance please apply for scholarship - these are limited and must go through approval process