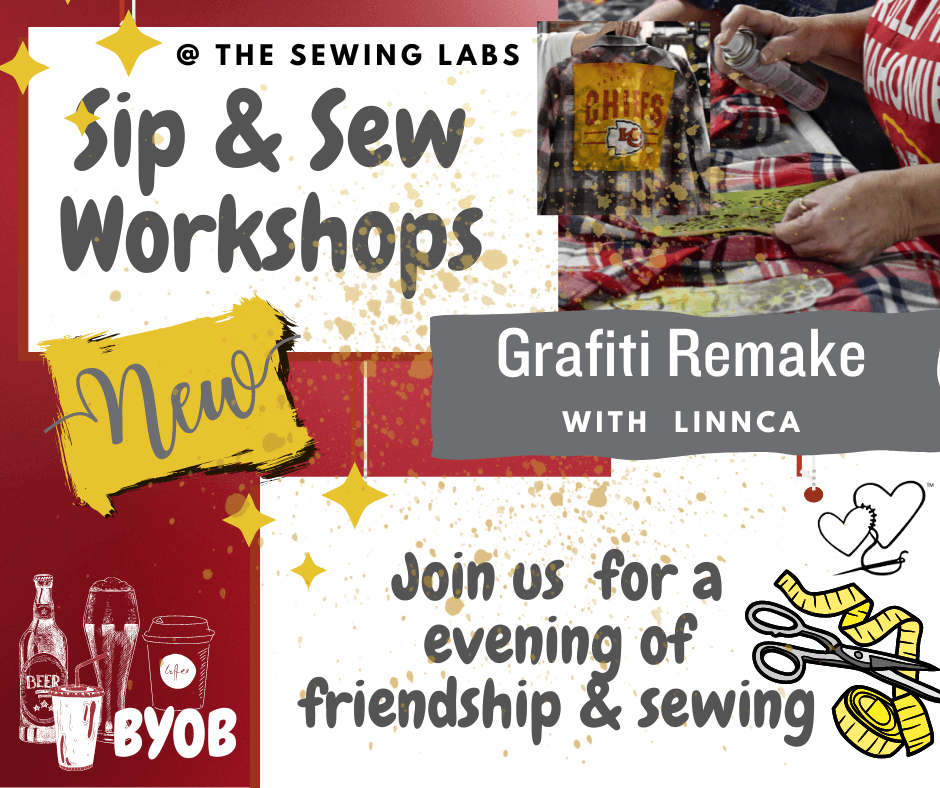 Sip & Sew Workshops at The Sewing Labs!!
Gather together for friendship & sewing at The Sewing Lab for an evening of crafting a project.
Sipping - bring your own choice of beverage - wine, beer, coffee, tea, soda, etc. Please remember to drink responsibly.
September Project will be - Graffiti Remake - Join us to your own shirt to show your Team Spirit - you choose your team and shirts - we supply the paint and fun!
Supplied needed - 1 Flannel - button down type shirt + 1-3 T-shirts with your team logos. Shop your local thrift store or your closet for shirts.
The Sewing Labs will provide - fabric spray paint, stencils, trims and more for embellishment