Basic Sewing - Phase 1 7/9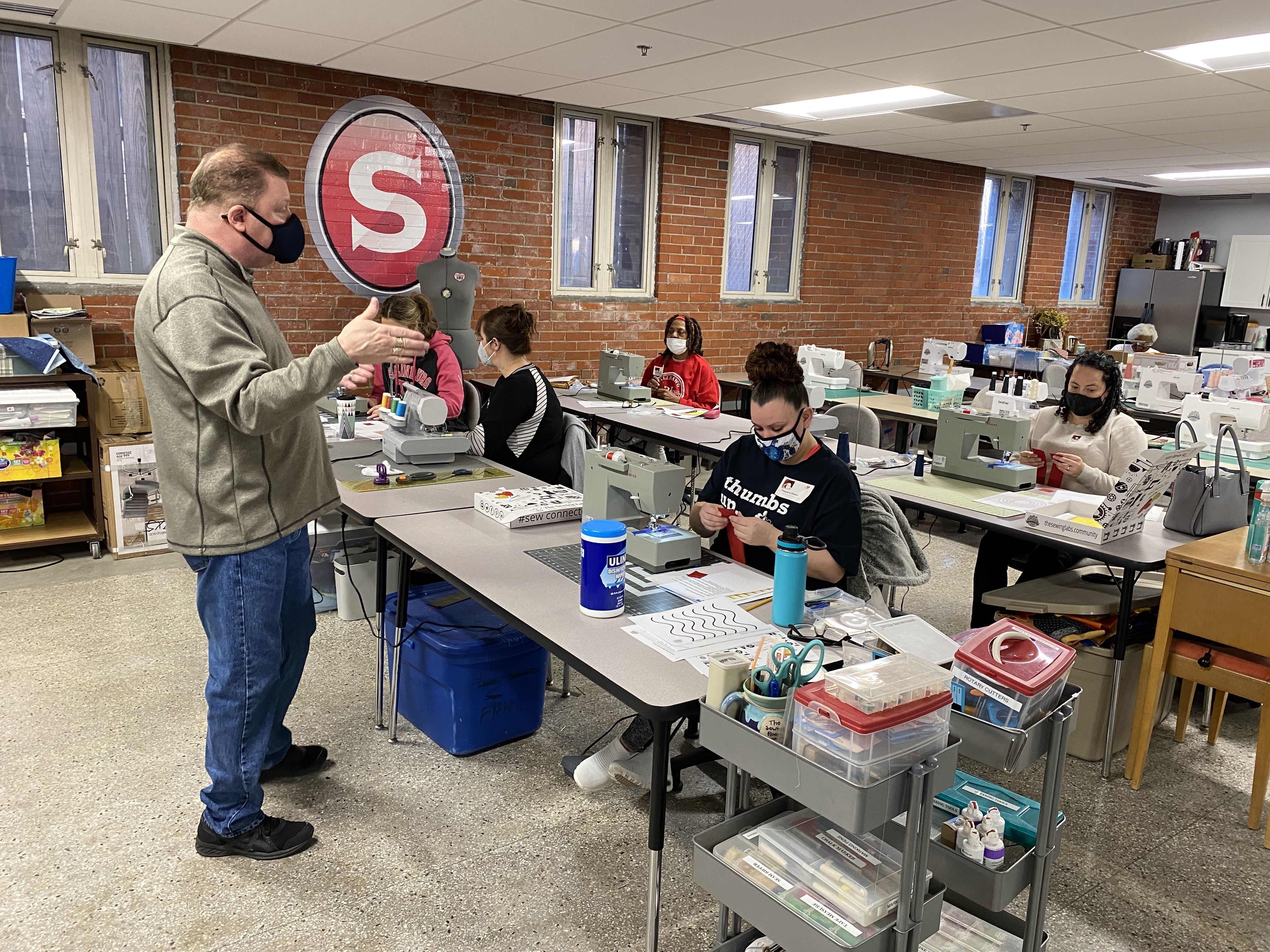 Basic Sewing - Phase 1 - This course if for a beginner who has never sewn before or for someone who has not sewn for awhile and needs a refresher course. You will learn to operate a domestic sewing machine including threading, basic operation and safety & maintenance. You will also learn the tools of the trade and more while making some simple projects & a tool caddy. Each week you will learn a new skill and you will have home practice work to complete. At the end of this course you can earn a certification thru testing. This course is also part of our Sewing Salon program - for employment, entrepreneurship and enrichment.
This course will be lead by Cali Roberta on Saturdays & Robert Lackie - on week days -Classroom Instructors for Domestic machine.
All materials and supplies are included with this course. You can use our machines & tools or bring your own to learn with.
This course will get you back to sewing and then you can continue to more courses for additional certificates or just for self enrichment.
Limited Scholarships are available - please fill our scholarship form or contact us directly for more information.