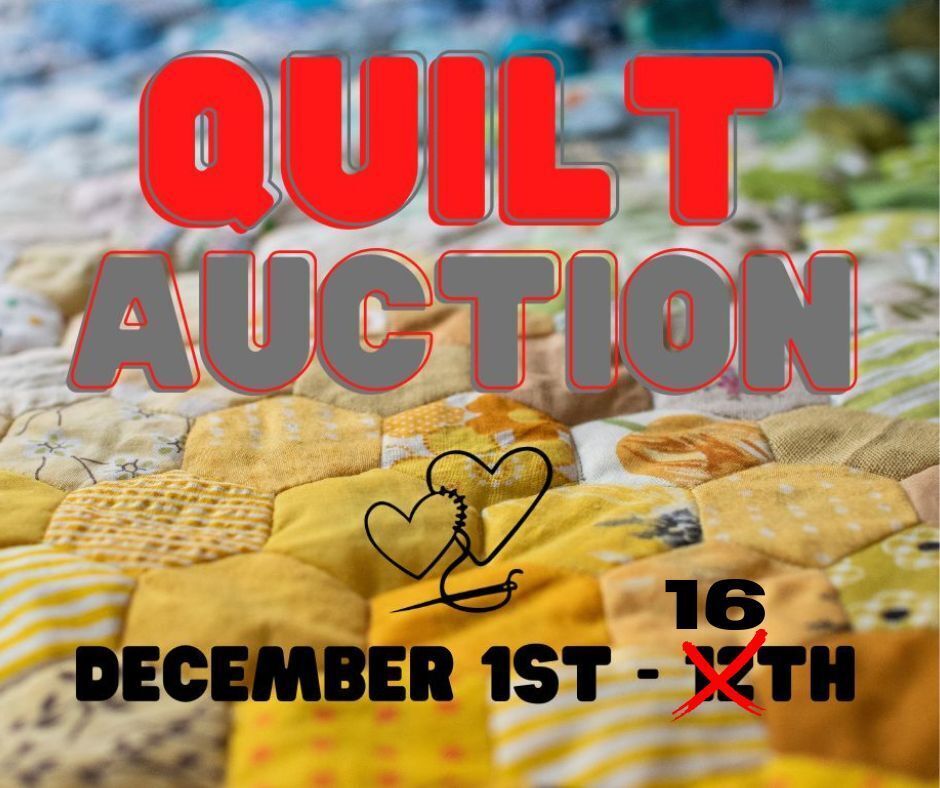 Support Snuggle up Quilt Auction!
Please take time this during this season of giving to support The Sewing Labs by bidding on our quilts today!!
The Sewing Labs is "SEW" grateful for your support!
---
This auction is our Annual Notion & Tool Fund Drive for our training programs.
Each student in our Sewing Salon Training Program receives these items to keep!
Basic Tool Kit - Valued at $35
Rotary Tool Kit  - Valued at $45.
How to Start Sewing Reference Book - $40
Notions used in training: 6-10 spools of thread, tailors chalk & marking pens,
dressmaker pins, pattern drafting paper, batting, interfacing and up to 30 yards of fabric- valued over $500
---
 Every contribution makes an impact!
Starting today, December 1st through December 16th
 you will have the opportunity to bid on 26 amazing quilts with proceeds  the programs at The Sewing Labs!  

Our goal is to raise $6,000 
and your gift will help to validate, empower and enhance the new sewists as the enter into the marketplace!
SEW.... we are asking for your financial support and in return you have the opportunity to win one of our beautiful handcrafted quilts.   We are so thankful to local quilters who handcrafted and donated these beautiful works of art.   As you snuggle up remember that each stitch of these quilts is full of inspiration and hope for the future.  They are crafted to be shared and cherished by the recipient.  
The Quilt Auction is hosted in the Gala Bid app and is very easy to register
Just follow this link  -  https://app.galabid.com/2022quiltauction
Auction will close on Sunday, December 16th @ 7pm.
or you can make a direct financial contribution  at - https://thesewinglabs.community/get-involved/donations/donate.html
THANK YOU SO MUCH FOR YOUR SUPPORT!