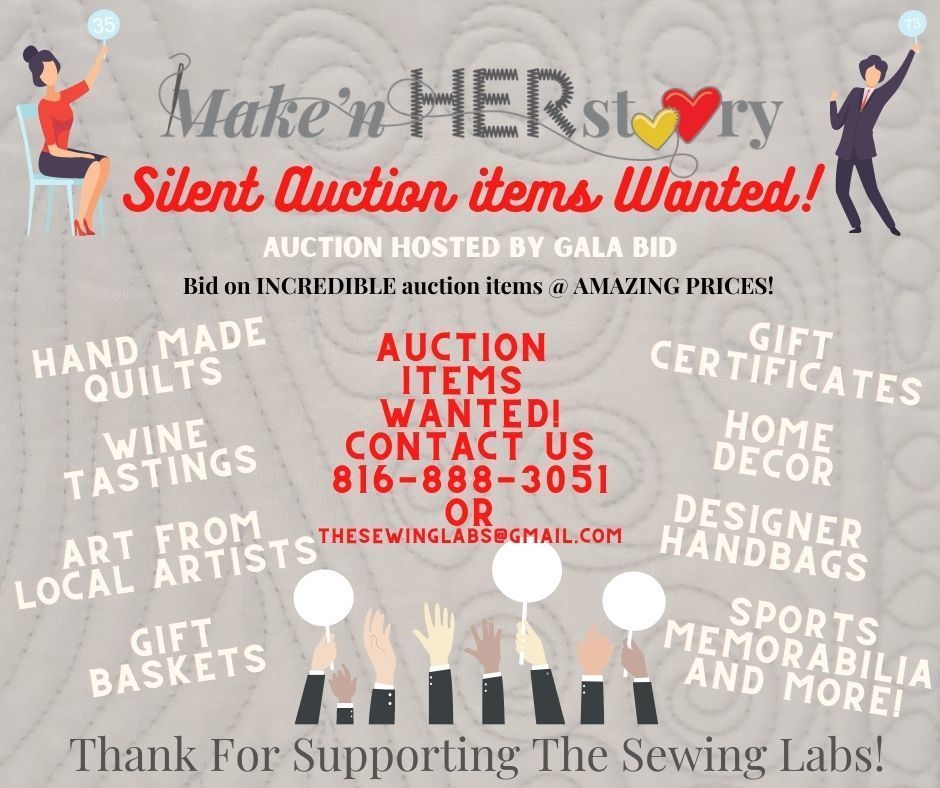 Auction Items Wanted!
The Sewing Labs is currently soliciting Auction Items  for the upcoming Make'n HERstory Signature Event being held June 4th - 10th, 2022.
Possible items could include:
New or Like New items
Food or Cooking Items
Gift Certificates
Sports - tickets, events or  Memorabilia
Gifts Baskets or items
Sewing items or collections
Designer Items; Handbags, Accessories
Experience Packages
Art from Local Artist - any medium
Home Décor
Jewelry and Fashion items
and more!
If you have an item that you would like to donate to support this Auction Benefitting The Sewing Labs contact us at 816-888-3051 or email us @ thesewinglabs@gmail.com
Thank you for choosing to support The Sewing Labs