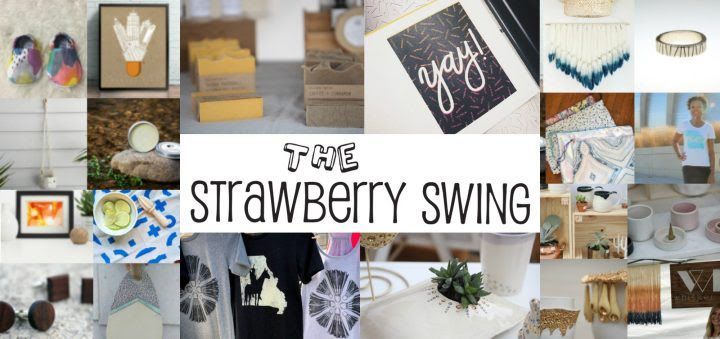 The Strawberry Swing Indie Craft Fair was established in 2011 and is The Midwest's celebration of the handmade movement.
The Swing has become a Kansas City tradition, with festivals every season at historical Kansas City locales.
This highly curated experience includes inspired handmade and vintage vendors,
innovative food trucks,
local live music, kids' crafts and was recently featured as one of the
Top 35 Indie Craft Fairs in the World.
Our juried makers specialize in ceramics, clothing, printing, painting, photography, woodworking, leather working, metalsmithing, fiber arts, etc.
We strive to showcase the highest quality handmade goods in an inclusive and accessible environment.